Data repositories

Benefits of using EOSC-Nordic services
EOSC-Nordic can help you in the uptake of FAIR practices as well as increase your repository's ability to share resources and data, facilitate access for users, and facilitate new interconnected research opportunities as well as aid in the reuse of existing datasets for new research. With the help of EOSC-Nordic, you can meet the EOSC quality standards, have access to training and skills development possibilities.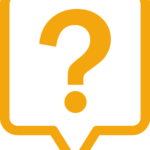 Why choose EOSC-Nordic services?
EOSC-Nordic can help you
with FAIR maturity evaluations (based on machine actionability) at the dataset level and providing estimates of the FAIRness level of the data repository and recommendations on how your repository can improve your standing.

Provide support to select consistent and usable vocabularies and metadata, in order to produce and re-use FAIR data more easily, efficiently, and consistently.

assist in the certification process, providing guidance in self-assessments and feedback during your repository's certification process.

Further information:
Workshop on FAIRification of Nordic and Baltic repositories
Recommendations for FAIR Evaluation Services, based upon the FAIR Maturity Evaluation Service