Research communities and institutions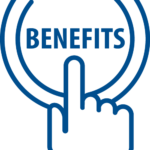 Benefits of using EOSC-Nordic services
Researchers and innovators can publish, find, and re-use each other's data and tools for research, innovation, and educational purposes under well-defined, secure, and trusted conditions, supported by a sustainable model.
As a researcher or a research-performing organisation, you get a wider and better selection of services available with the help of EOSC-Nordic services. Furthermore, you have also greater International research collaboration possibilities when Open Science practices and FAIR data principles are widely in use. FAIR data are data that meet the principles of findability, accessibility, interoperability, and reusability. More effective use of resources means also sharing the cost.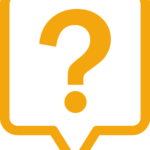 Why choose EOSC-Nordic services?
EOSC-Nordic can help you with
Scientific data sharing and re-use

Access to a wider range of computing resources through EOSC and national services.
Access to a European Network of FAIR trusted digital repositories through clustering and synchronisation activities.
Techniques to ensure the data management is aligned with the FAIR data principles.
Expand the FAIRification of research data to enable data discovery and reuse in research.
Provide certified quality means of determining the best possible service provider for FAIR trusted digital repositories.
Become a member of the network of trusted digital repositories and registries for FAIR compliant repositories.
Share resources on FAIR skills via FAIR Competence Centre and knowledge base, contribute to and apply a tested Curriculum Framework for higher education
New tools enabling identification of certified trustworthy repositories.

Making data compatible with FAIR principles

A suite of tools, resources, and measures facilitating FAIR implementation (data science schools for researchers, trainers, and mentors, model courses in FAIR competences and reports).
Capacity building on how to achieve appropriate certification and perform consistent peer reviews for certification.
Compliant repositories, capability maturity model, consistent skills provision, consistent and usable vocabularies, and metadata, to produce and re-use FAIR data more easily, efficiently, and consistently.
Certify data FAIRness through the certification badge for Core Trust Seal certified repositories, as well as a badging for assessment of FAIRness of individual datasets in trusted repositories.

Support

Access to an open, transparent, and inclusive platform for consultation.
Training in the use of better deployment tools (such as containerisation).
Training activities with research communities (e.g. NeIC organised training events, nationally initiated training workshops)

Further information: